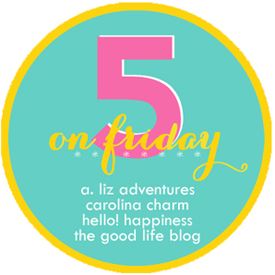 It is finally Friday! Wohooo! Since I had an 8 hour shift earlier today, I decided to do a quick post before I just lay in my bed for the rest of the night, instead of being post-less like I have been for the last couple of weeks. It has been I think a month since I've participated in this link-up, so today I'm linking up with April, Darci, Natasha and Christina to share some of my favourites from this week!
----------------------------------------------------------------------------------------
[ONE]
Tim Hortons has been hosting their Roll-up the Rim to Win event, where you roll up the rim of your coffee up to win a prize! The prizes range from a free coffee or donut to a car! So for the past 2 weeks, I've literally bought a coffee every single day and have yet to win anything. But, on Monday, I finally won! I was so excited as I was rolling it that I ripped it... I'm sure that the employees at Tim Hortons will still accept this, but it is still exciting to win a free coffee!!!!
[TWO]
My bunny, Penelope is just the cutest. For the past two weeks, I've been desperately trying to potty train her because right now, she thinks my bed is her washroom area... It is very annoying to constantly change my sheets... so I've been trying to potty train her, and although it isn't working the way I want it to, I am still happy that I have her and I will continue to train her until she learns!
[THREE]
Another thing about Penelope.... SHE LOVES ME. And it is honestly so amazing to see the difference between her reaction to when she see's me (or when she is around me), compared to when she is around my sister. It is honestly completely different where Penelope just loves to be around me, and stay close to me. This week she has continuously been chilling on my back whenever I am lying down.
[FOUR]
On Wednesday was our last biological anthropology tutorial for the school year, and I was so sad because I absolutely am in love with the course, and just all the interesting new things I learn about our human ancestors. Anyways, I decided to take a picture of the skulls and other fossils that were around the labs because I just find that each fossil/skull has so much meaning behind them. It is honestly amazes me the evolution of humans based on our fossil evidence.
[FIVE]
Lastly, I am so proud of myself for balancing school and work, especially this week! I am a full time student, and this week I managed to work 16 hours! (Including the 8 hours that I did today). I am proud of myself for getting out of bed, making it to all my classes and shifts on time, and leaving my home looking decent and not a zombie! So wohooo, yay for me!
Sorry for posting late on this Friday! I did have an 8 hour shift today, as I mentioned already, so I just went to bed early last night so that I was able to be energized for the possession day of our store! So excited for the development of our store for the next month before opening day! I am super excited. Anyways, thanks for stopping by, it really means a lot that there are a few of you who actually read my posts on the daily!
Have a good weekend! xo