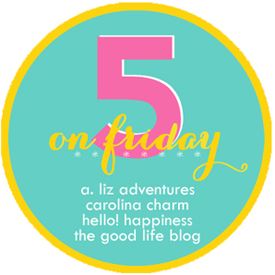 Yes! Friday is finally here! This week has been a hectic up with MANY ups and downs... it's crazy how I was even able to get past through all the drama and bs. Anyways, getting to the good stuff for my stuff!
Today I'm linking up with April, Darci, Natasha and Christina to share some randoms for Five on Friday today!
--------------------------------------------------
[ONE]
Last friday, my long time friend Isaac retired from the Air Cadet Program. I was fortunate enough to be invited by him (which was no surprise as we grew up together for the past 7 years!). I was so proud of him that night during the ceremony. I didn't realize how much he as grown into the man that he is today. It's amazing how the littlest things can have the biggest impact; and him and I meeting just 7 years ago, was just the best experience I could have asked for as we have a strong long-lasting friendship!
[TWO]
I feel so great! I officially started my workout out routine this week! I know... One month later than I wanted to, but hey better late than never right? I started working on my butt first. I'm not sure why I wanted to, but my but is pretty decent size. Isn't too small, and isn't to big. And I just feel I wanted to make it a little bit more rounder, give it more a shape!
[THREE]
Jay needed a new phone case for his samsung. I'm thinking of making him a customized one. I think it would be pretty cool for him to have a picture of us. But I'm not sure if he would really like using a case like that... I know girls would love it.. not too sure about guys.. especially Jay. I might just buy him a simple otter.
[FOUR]
Again talking about my workout, but instead of talking about the exercises I did this week, I wanted to talk about how this is the first week that I actually ate healthy all week long. I scheduled my meals so that I'm not just eating whenever I feel like it, and I definitely cut the idea of buying food from school. Everything from now on will be home-made and healthy!
[FIVE]
I absolutely love my bed. Heck I'm even writing this post in my bed! It's so warm and all week long I didn't want to leave from my bed to go to school. It is just so comfortable lying here and sleeping and just having to forget and escape from the realities of the world!
Well there you have it! These are just 5 random things that happened during my week! Hope to see your linkup on Five on Friday today!